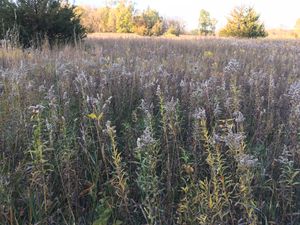 News & Reviews
UPCOMING PERFORMANCES:
(NOW BOOKING SHOWS FOR 2024)
Please see the SHOWS page for upcoming shows and previous events.
PURCHASE CD OR DOWNLOADS:
Visit the MUSIC page.
Thank you for your support of independent music!
NEWS:
December 5, 2023
New Single out today! "GOODBYE HARD LUCK STREET"
Just released a new song that we began recording in July in Toronto.  "Goodbye Hard Luck Street" is all about rolling through life, learning from the hard lessons, and moving forward.  I hope you'll find it inspirational.  And FUN!  Please have a listen here on my Music page, or over at BandCamp.  (Full credits and lyrics on the Bandcamp site).  As always, your support of independent music is very much appreciated!
October 16, 2023
Honourable Mention for "Season of Leafless Trees"
Very happy that my song "Season of Leafless Trees", co-written with Mark Ripp, has received honourable mention, placing 4th in the Folk/Acoustic category of the 2023 Indie International Songwriting Contest.
They say production doesn't enter into the judging, but I do love how this song turned out.  Thanks to Mark Ripp (co-writer, co-producer, guitar & vocals), Micheal Baxter (bass), and Taras Skirko (drums).  Thanks also to Eric Reed for recording my vocal and piano tracks.
September 7, 2023
New Lyric Video on my YouTube Channel
New!!  Lyric video of my a cappella song "Bucket of Love" is up now on my youtube channel.  The video is new, but the song is not!  I'm beyond grateful that it continues to be sung by choirs in BC, Australia, Sweden & the USA.  I wrote this song in the 90s, sang it with various duos, trios, etc, then recorded it with the band AUGUST on our 2007 album The Sweetest Day.  That is the audio you'll hear in the lyric video.  Link here to the new video.  Hope you enjoy it!
July 20, 2023
Random Recording has Begun
During a quick trip to Toronto, I spent a bit of time in the studio recording a couple of songs with Mark Ripp, Bob Cohen and Jeff Dunk.  No specific date for completion; so far it's a nebulous thing...
March 4, 2023
From Roots Music Canada:  "11 Artists You Will See at the BC Artists Showcase during the CFMAs"
February 10, 2023
"SEASON OF LEAFLESS TREES" new single released on Feb 10, co-written with Mark Ripp, recorded in Toronto and Vancouver.  You can help to support this independent project by purchasing a download from MegTennant.BandCamp.com.  We hope you'll love the song and share it wherever you like to share music--it's now available on all the streaming sites.  (Also check out the music of Mark Ripp) 
January 29, 2023
Follow me on BandCamp:
megtennant.bandcamp.com
January 17, 2023
New Single Coming Soon!
Starting this new year off with a cross-country collaboration.  New single to be released in February!!  Details to be revealed as we progress...
November 27, 2022
Feature Set on New York's Hootenanny Cafe Radio Show
Grateful to Jon Stein, host of the Hootenanny Cafe Radio Show, for inviting me to be tonight's featured artist with a mini-concert of my recorded songs.  The show airs tonight, November 27, in New York on WTBQ.com, and will air again on Thursday & Friday, December 1 & 2, at 10pm Eastern (7pm Pacific time) on Bellbuckleradio.com.  After that, the show will continue to be available on the Hootenanny Cafe website.
November 16, 2022
Honourable Mention for "Echoed Light"
So happy that my song "Echoed" Light" has received honourable mention, placing 11th in the folk/roots category of the 2022 Indie International Songwriting Competition.  
I know the production is not a factor in their judging, but I want to honour my friends who worked on recording this song:  Mark Ripp (Engineer, co-producer, guitar), Bob Cohen (guitar), Jeff Dunk (bass) & John Toffoli (drums).
November 10, 2022 
My "Echoed Light" CD is now available at Stock Home Design, 3060 W. Broadway in Vancouver BC.  This beautifully creative store in the heart of Kitsilano is part art gallery, part decor & gift shop.  Pop in if you're in the Vancouver area!
September 24, 2022
It's always fun to have a song included in a radio show, this time out of New York.  My song "Echoed Light" will be included in this Sunday's radio show, the Hootenanny Cafe Singer Songwriter Showcase.  Songs were chosen around the theme "new beginnings". (Now there's a theme we can all relate to!)  Airing on WTBQ.com on Sunday Sept. 25 at 9 pm EST / 6 pm PST.
This same show will also air the following Thursday and Friday at 10pm EST (7pm PST) on bellbuckleradio.com.
After that, you should be able to listen to the show anytime on hootenannycafe.com
June 7, 2022
Grateful that my lyric video for "Silence & Snowbanks" is being featured today on the Women of Substance video blog.  I wrote this song with my good friend Michael Young, and the photos in the video were taken by my cousin, Michaela Murphy.  
May 9, 2022
My song "Echoed Light" kicks off the latest Women of Substance podcast (#1365).  Thanks, Bree Noble!
May 8, 2022
New!!  Lyric video for "Echoed Light" on my YouTube channel.  I love creating these lyric videos!  Hope you enjoy it.
May 3, 2022
Happy to be included in the Women of Substance Celebrating Motherhood series of podcasts.  My song "Mama Sang 'The Wren'" is in show #1362.  
April 25, 2022
Grateful my song "Echoed Light" was added to the Indie/Folk/Pop Compilation playlist on Spotify.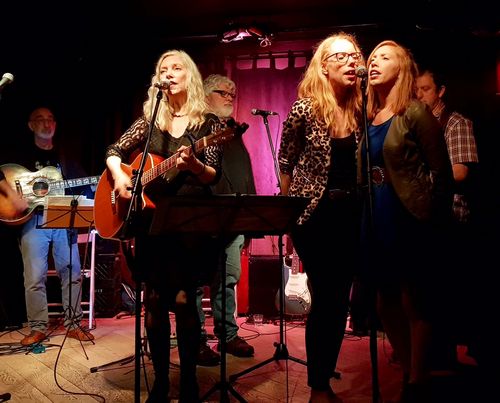 Reviews: 
*****
ECHOED LIGHT was included in
Roots Music Canada's list of
11 Favourite Discoveries from 2019. 
*****
ECHOED LIGHT was included in
Paul Corby's Top 50
Favourite New Records of 2019.
*****
"...Meg's thorough lyrical groundwork is evident in the elegance and pragmatism of the message she illuminates with each song..." (Read full review here) 
     -Paul Corby, for Roots Music Canada (May 2019) 
"...this sweet-voiced artistically mature singer-songwriter might come as a revelation to many...there are some beautiful songs here..." (Read full review here) 
     -Roots Music Canada (April 2019) 
"...music with heart and songs from the place we all aspire to connect with..." (Read full review here)
     -Don Graham, CashBox Canada (March 2019)
"I think this is your strongest writing yet, maintaining the simplicity of all your work but with a musical and lyric maturity that speaks to your progress as a writer." 
     -Steve Seskin, Grammy-nominated, Hit Songwriter
"Congrats on a very fine album.  I shall give it lots of airplay."
     -Dick Altavista, Radio DJ, CKCU Ottawa
"The songs are good, the production is perfect."
     -Jon Vezner, Grammy Award-winning Songwriter
Comments from Listeners:
"Meg you are such a brilliant storyteller thru your songs.  While I love your first CD, this one speaks to my heart...It feels like you wrote my life.  I haven't been moved by an entire CD like this ever before."
     -Brenda Gravelle, Actor/Singer
"Really well written songs and the production is perfect. Congrats on such a wonderful collection of works." 
     -James Clark, Songwriter/Recording Artist
"Great album, Meg!  Wow, very beautiful.  Just got your CD in the mail today.  Really love Glass Heart.  Very powerful love song....Hooked Me Like a Habit, Day of Grace, Silence & Snowbanks and Let's Walk this Road are really great.  Shine a Light On Us is a really beautiful tribute to your brother.  What a lovely mourning song.  When are you going to visit Nashville with it all?"
     -Michael P. O'Hara, Waking Dream Productions
"I love your new cd. The lyrics, the arrangements, the great playing of all the musicians, the variety of tunes, your voice--always so true--it's just wonderful."
     -Mary Lynn Murphy, Novelist/Poet
"Sings like an angel, writes from an intelligent heart."
     -Wanda Mae Anderson
"I've been listening to your CD while driving in the car.  A really good road album!  Wonderful song choices with a nice flow throughout..."
     -Johann Lowenberg, Songwriter/Recording Artist
"...your straight-ahead style and how you use rhythms to provide unexpected tension/release moments.  It's intriguing and very subtle. Your songs are singable and poetic, and I can easily see why so many musicians want to perform with you, and collaborate on your songs. Echoed Light is a good body of work which harmonizes together like a painting or scenes in a play."
     -Becca Anderson, Songwriter/Recording Artist
"In today's mail, Meg Tennant's new CD Echoed Light. I am lucky to know a whole bunch of talented musicians. Meg is among the best. Great lyrics, beautiful voice, an amazing team of musicians and singers, and damn fine arrangements. What more could you want in a CD?"
     -Neil Muscott, Photographer/Writer